Mission Statement
To be a customer service driven company that exceeds the customer expectations by providing on time pickup and delivery systems; innovative transportation solutions; error free handling and accountability of customer property, and solid customer relationships that will create economy, flexibility and trust for the customers and continuing business opportunities for the company.
Who we are
We are TRUST LOGISTIC Company operating in worldwide, providing great shipping experience to our clients
THE COMPANY PROMISE
As a shipping company we promise to take care of all supply chain management, to make your shipments travel safe, fast and on time.
Our Great Team
Our customers can count on our reliable team of experienced group of staff members. We conduct regular in house training programs and meetings with our customers. Our qualified staff includes those qualified in custom category I / II Examination, Airline (Basic industry and Dangerous Goods Regulation Training).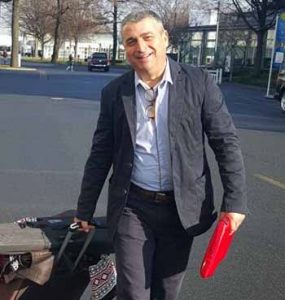 ABEDALFATTAH MASOUD
CEO TRUST LOGISTIC
Phone: +971553302050
Phone: +966509392279
Email: [email protected]
Our clients